Dear Shoppers,
We are writing to warn you about a phishing scam that is pretending to represent ShopBack. The scammers are contacting people via chat apps(like WhatsApp), and asking them to sign up and deposit money in exchange for 'tasks' that will allow them to earn money.
We assure you that ShopBack is not affiliated with this in any form therefore please do avoid any conversations with any parties claiming to be representatives from ShopBack other than our official platforms.



To help you remain vigilant here are a few things to take note of:
1. ShopBack's customer support team will never contact you via a chat app
We will only contact you via
(i) Emails from our official @shopback.com.au email domain
(ii) An app notification, or
(iii) Our official social media as stated above.
Here's an example of the message the scammers are sending, so you know what to look out for.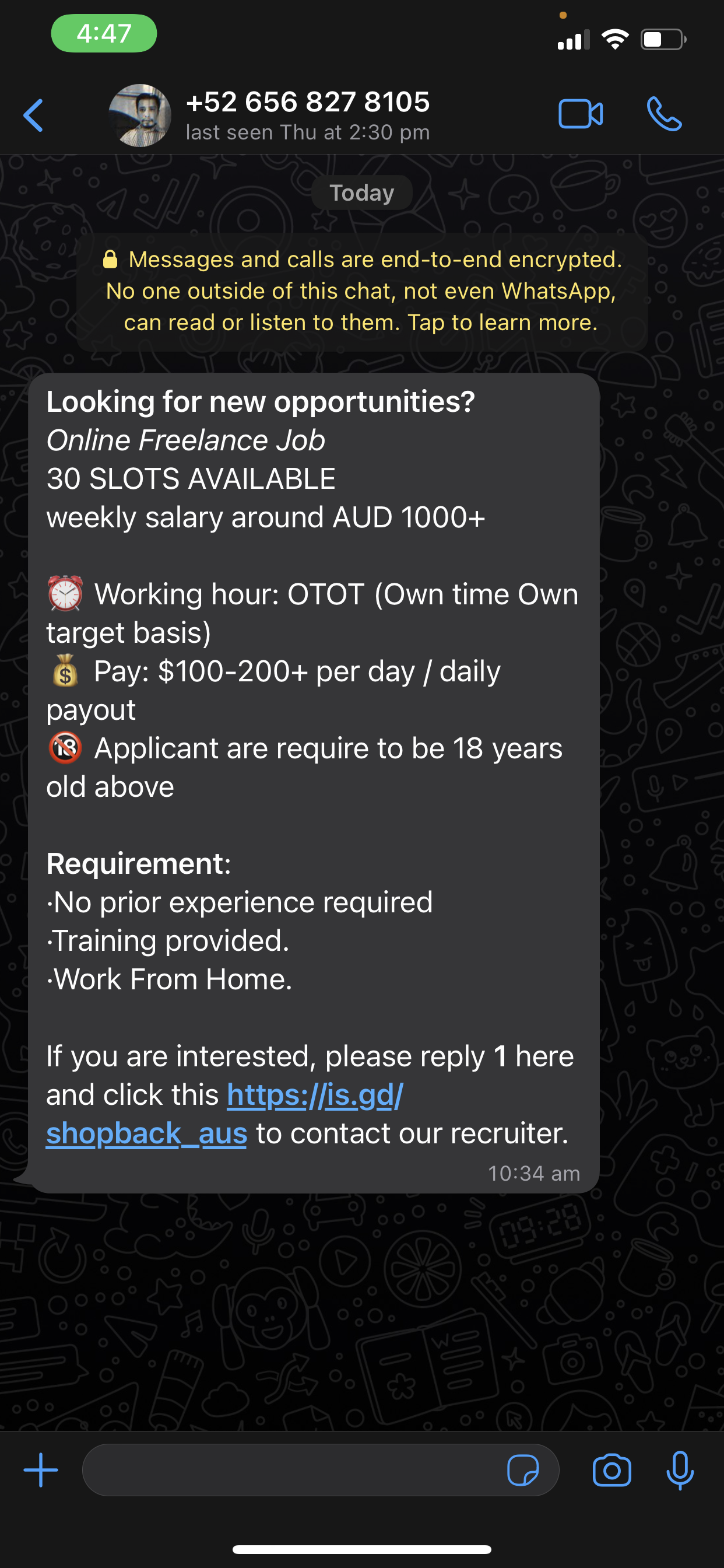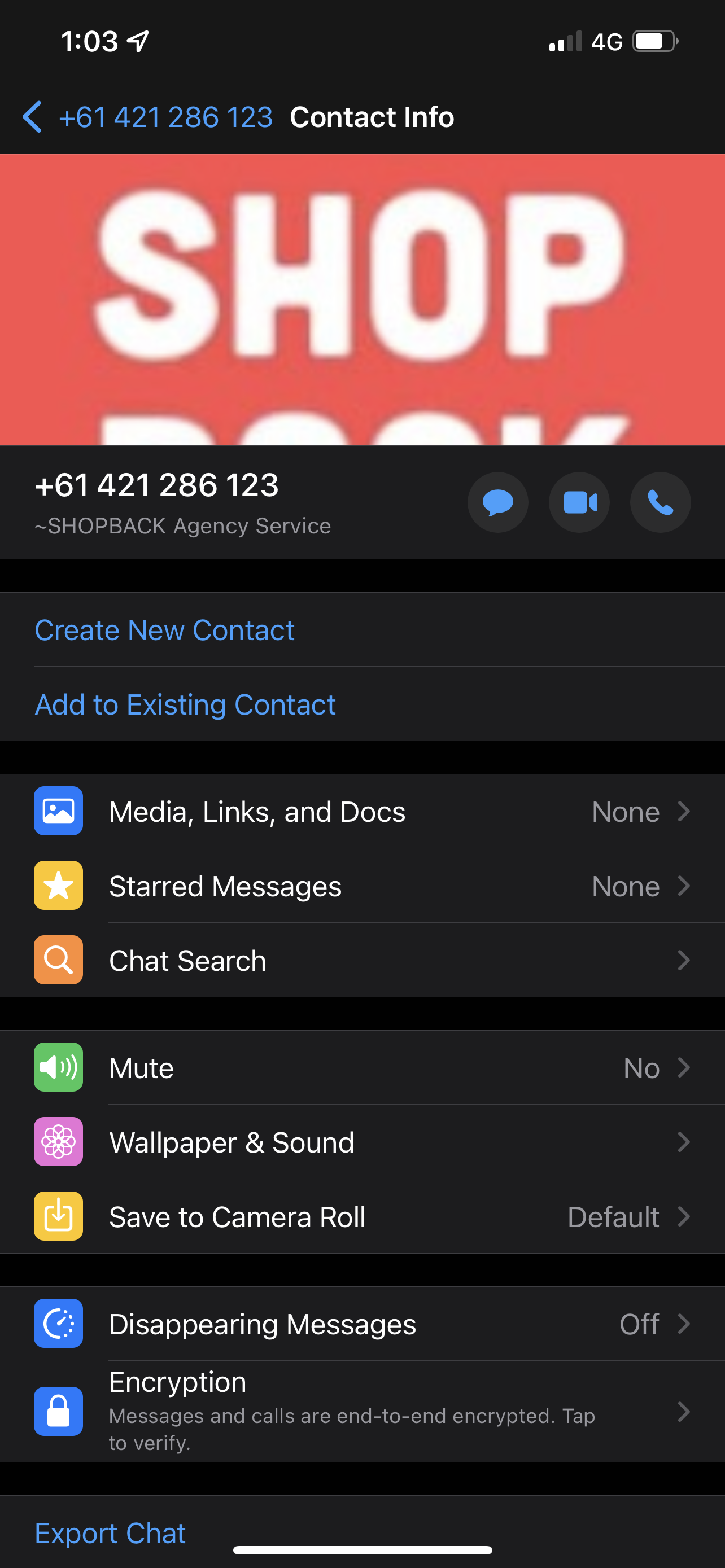 2. You will never be asked to transfer money to ShopBack in exchange for 'missions' or 'tasks'.
While ShopBack has Challenges that you can complete and earn rewards from, these can only be found inside the ShopBack mobile app, and will never require payment for participation.
3. The website URL, mobile app, and company details mentioned in the message do not belong to ShopBack.
(a). Our only official ShopBack website in Australia is www.shopback.com.au
(b). Our only official mobile app for shoppers is published on the App Store and Play Store under the developer name 'eCommerce Enablers Pte. Ltd.' (not 'SHOPBACK')
(c). Our registered business name is eCommerce Enablers Pte. Ltd. (not ShopBack Pte. Ltd.)
We have already reported details of this scam to the relevant authorities, but we need you to help by staying vigilant - if you receive any suspicious-looking message that may not really be from ShopBack, please report it as spam, delete it immediately, and block the sender's number. We would also be grateful if you could notify us of such scams by emailing us at help@shopback.com.au
Please do not click any suspicious links, or transfer money to anyone.
Thanks for your attention and cooperation - let's keep shopping safe and smart, together!
Regards,
Team ShopBack