I am unable to add my credit/debit card!
At this point, ShopBack only supports Visa and Mastercard credit and debit cards that are issued in Australia. If you are having trouble adding a card to ShopBack, please ensure:

- your card has been issued in Australia

- the card you are trying to add is a Visa/Mastercard credit/debit card

- you have not already linked the maximum of 10 cards

- you are using the latest version of the ShopBack app

If the error prompts as below, do reach out to us and our Customer Support Executive will assist you further.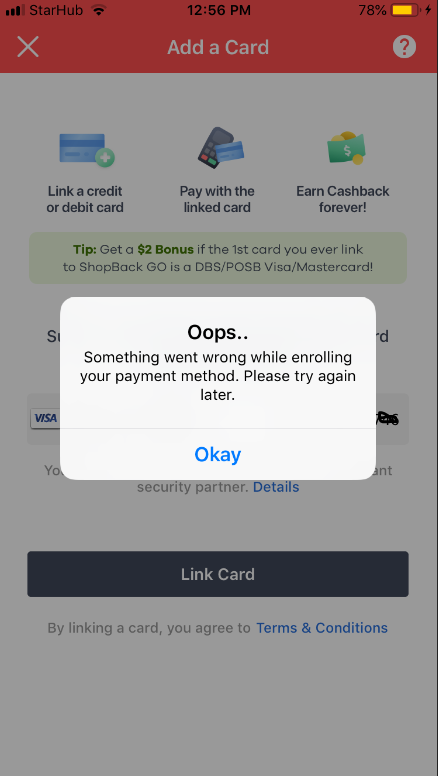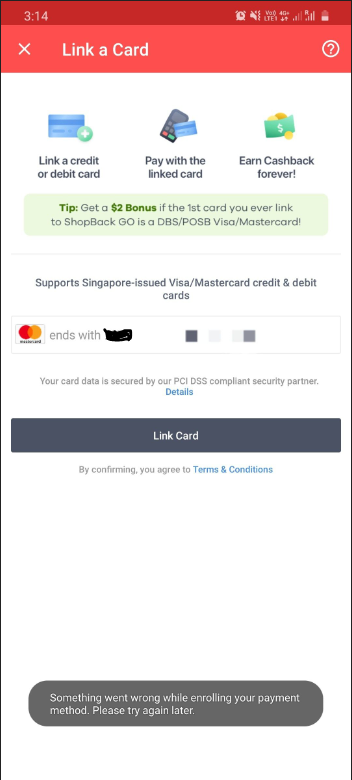 We are working to add future support for other payment methods as well as cards issued in other countries. Stay tuned for updates!
If you have any further queries, please do not hesitate to click here and we will be glad to assist you!
Can't find what you need? Reach out to us!