I am unable to add my payment details. How do I proceed with cashout?
Do note that you are required to add payment details to your Shopback account to be able to request for a withdrawal. As this step involves monetary activities, you would not be able to proceed with cashout if it is not complete. The reasons for this can be a few:

1) Bank: If you don't see your bank name listed, you may choose any bank's name on the list.

2) Format: The account number and BSB code added might have an incorrect format. If you get it wrong, your bank might send your money to the wrong destination, or it may charge you for an invalid payment. You can usually find your account number by checking your bank statement. Your bank account number will have 6-10 digits and your BSB code will have 6 digits(and you will need to put in the BSB code excluding '-').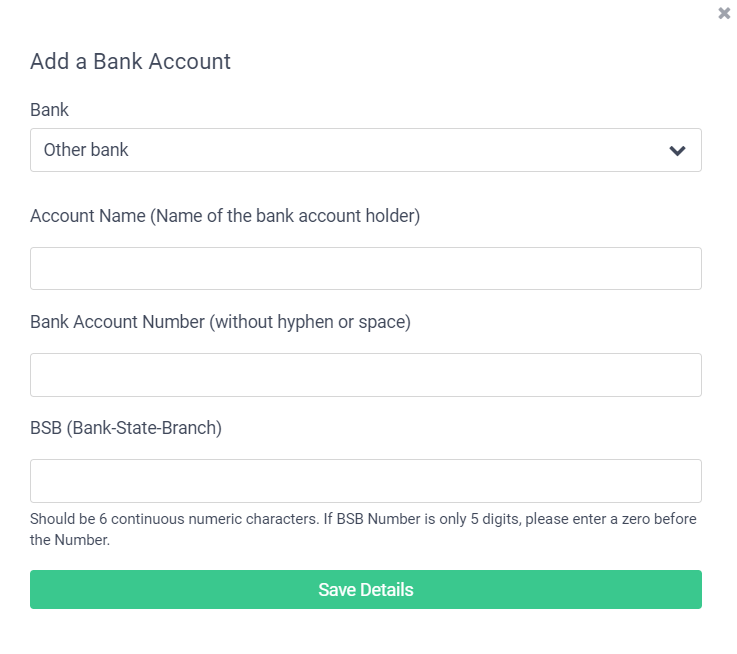 3) Verification: In order for you to verify your payment details, you will first need to get your Shopback's email address verified. If your ShopBack account is yet to be verified, you will be unable to verify your bank details.
If you have any further queries, please do not hesitate to click here and we will be glad to assist you!
Can't find what you need? Reach out to us!